Green Gazpacho
This colorful variation on the traditional red gazpacho hails from Huelva and the Sierra Morena in Andalucia.
Unlike the classic gazpacho recipes, this soup relies on spinach, lettuce, parsley, and mint for its freshness and texture. Although it is quite different from its more traditional gazpacho cousins, this version is every bit as refreshing.
Serves: 4 to 6
Preparation time: 15 min. plus chilling time
Difficulty: easy
Ingredients
2 cups (4 oz) lettuce leaves, chopped
2 cups (4 oz) spinach
3 scallions, diced
1 medium cucumber, peeled and diced
1 tablespoon chopped parsley
1/2 cup (4 fl. oz) sour cream, plus extra to garnish (optional)
1/2 cup (4 fl. oz) mayonnaise
2 cups (16 fl. oz) chicken broth
1 teaspoon chopped fresh mint leaves
1/2 teaspoon salt
1/2 teaspoon white pepper
Preparation
In a blender, combine the lettuce, spinach, scallions, cucumber, and parsley until the mixture forms a pureé. Gradually add in the chicken broth, sour cream, mayonnaise, mint, white pepper, and salt. Pureé the mixture until it reaches an even consistency. Refrigerate the soup until you are ready to serve.
Serve the soup chilled in individual bowls, with a spoonful of sour cream over each serving, if desired.
Recommended wines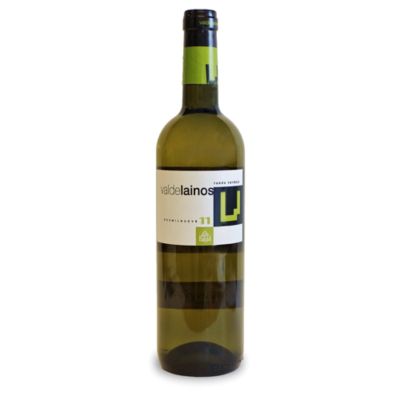 Valdelainos Verdejo 2011
90 Points - [Refers to 2010 vintage] - "Green-tinged gold. Bracing aromas of grapefruit, lime zest and herbs, plus a whiff of mustard seed. Juicy and firm but not hard, showing very good intensity to its citrus, herb and anise flavors. Taut, uncompromising and precise white wine with a dusty, long, herb-accented finish." -Stephen Tanzer's International Wine Cellar.
Find out more