Spain Recipes Blog
If you want to stay in touch daily with the best spanish recipes, and learn all about spanish culture and gastronomy, check out our Spain Recipes Blog, where you'll find up to date information on what's hot at spain-recipes.com.
Our blog is updated on a daily basis, and will bring you all the best from Spain, and its culture: Paella recipes, Sangria, Gazpacho, Tapas, it's all there, just check it out!
Cocido Madrileño Recipe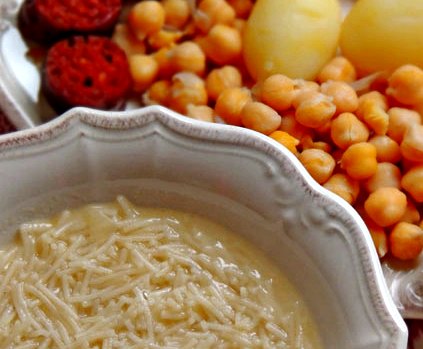 Cocido Madrileño - or simply cocido - is probably one of Spain's national dishes. Cocido is based on a vast cauldron, which simmers away all day, hardly bubbling.
Subscribe to our newsletter