Salmorejo
Thick Cordoban Gazpacho
Similar to a traditional tomato gazpacho but richer and smoother, this delightful cold soup is typical of the Cordoba table. In Cordoba, they use dried country-style bread; plain rolls will also work.
Serves 6
Difficulty: easy
Ingredients
6 tomatoes, coarsely chopped
2 cloves garlic, chopped
1/4 cup sherry vinegar
1 cup extra virgin olive oil
1 tablespoon salt
2 day-old country-style bread rolls, about 3 ounces each, torn into pieces and soaked into 1 cup water for 10 minutes, or 2 fresh rolls, torn into pieces
1 egg yolk (optional)
3 hard-boiled eggs, peeled and finely chopped
3 ounces spanish ham, finely chopped
Preparation
In a large bowl, combine the tomatoes, garlic, vinegar, olive oil, salt, and soaked bread and any remaining water (or fresh bread) and mix well.
Working in batches if necessary, add the tomato mixture to a blender or food processor and process at high speed until smooth. For an specially smooth texture, pass the pureed mixture through a food mill fitted with the medium plate, and then, if desired, return it to the blender or processor, add the egg yolk, and process until thoroughly incorporated.
Transfer to a bowl, cover, and refrigerate for at least 4 hours, or until well chilled.
Just before serving, taste the soup and adjust the seasoning with salt. Ladle into chilled soup plates, garnish with the chopped eggs and ham, and serve.
Recommended wines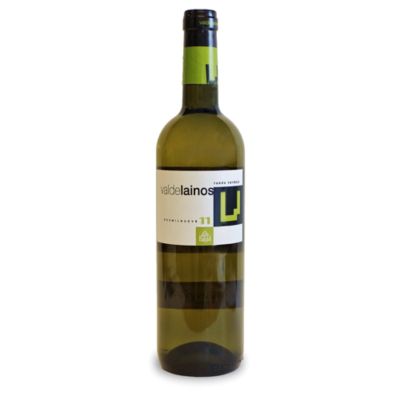 Valdelainos Verdejo 2011
90 Points - [Refers to 2010 vintage] - "Green-tinged gold. Bracing aromas of grapefruit, lime zest and herbs, plus a whiff of mustard seed. Juicy and firm but not hard, showing very good intensity to its citrus, herb and anise flavors. Taut, uncompromising and precise white wine with a dusty, long, herb-accented finish." -Stephen Tanzer's International Wine Cellar.
Find out more