Cranberry and Strawberry Sangria

This playful sangria is sure to become one of your party staples. It is only slightly more tedious to prepare than the other sangrias, but well worth the extra little effort. This fruity, delicious sangria is practically a fiesta in itself but with sangria like this, why wait for the guests?
Makes 8 glasses
15 minutes preparation + 5 minutes cooking
Difficulty: easy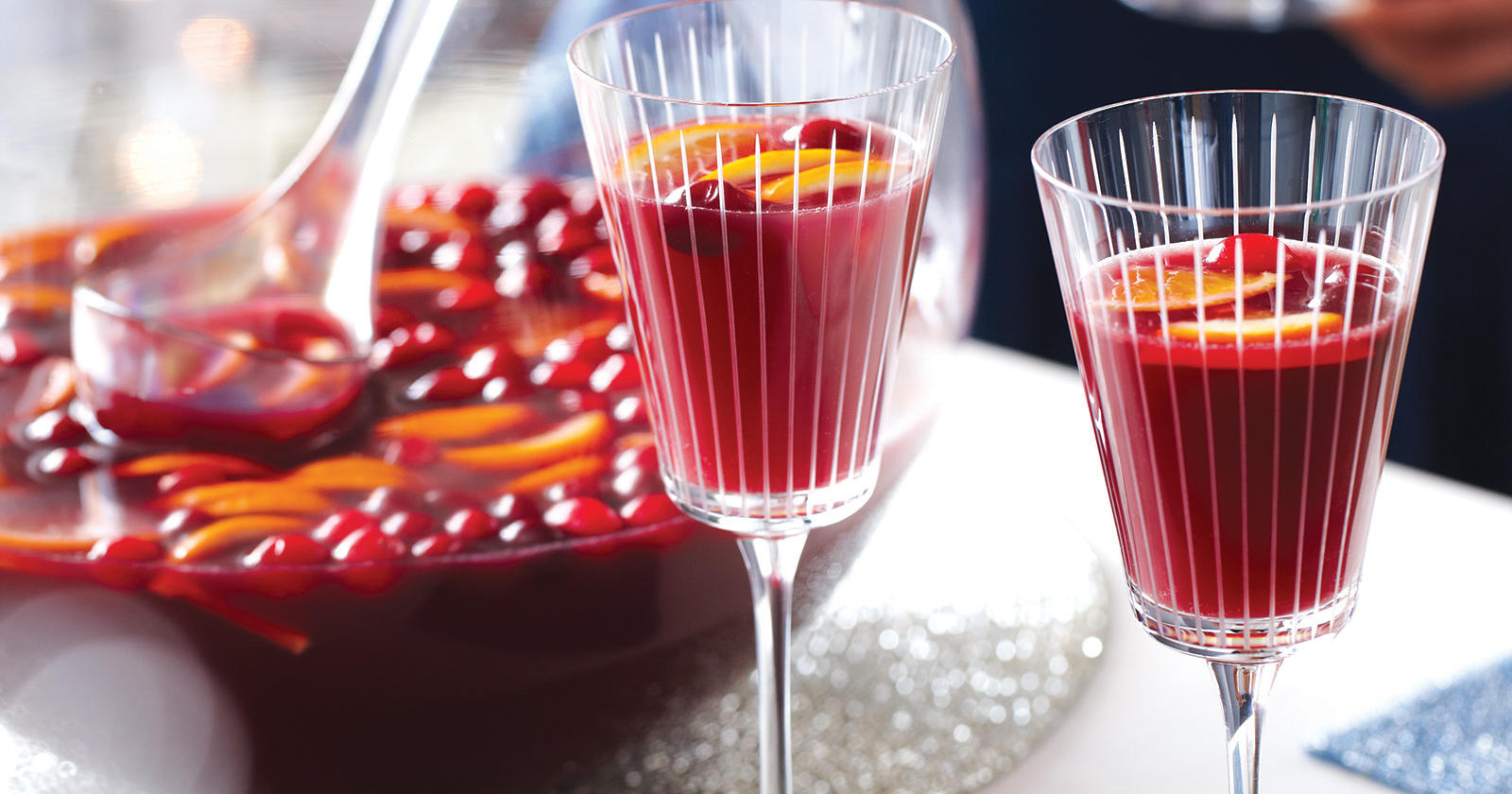 Ingredients
1 cup (8 fl. oz) water
2/3 cup (5 oz) sugar
3 cloves
2 medium lemon slices
2 medium lime slices
4 cranberry herbal tea bags
3 1/4 cups (26 fl. oz) dry red wine
2 cups (16 fl. oz) cranberry juice
6 tablespoons brandy
2 tablespoons Triple Sec
1 1/4 cups (5 oz) fresh strawberries, trimmed
1 cup (8 fl. oz) club soda
Preparation
Combine the water, sugar, cloves, and lemon and lime slices together in a saucepan and set over medium heat. Mix well, and allow to simmer for a couple of minutes. Reduce the heat to low, and simmer for a further 2 to 3 minutes.
Remove the saucepan from the heat and add in the tea bags. After allowing the tea bags to infuse for five minutes, remove and discard the tea bags and the cloves, and transfer the mixture to a large serving pitcher. Add the wine, cranberry juice, brandy and Triple sec. Mix well and drop in the orange chunks and strawberries. Cover and refrigerate for at least 12 hours.
Immediately before serving, mix in the club soda for extra fizz. Serve chilled, over ice.
You may be also interested in...
See also...
Party sangria is a popular choice for parties, and almost everyone partaking of its bound to find at least several delicious fruit slices bobbing around in their cup. This sangria is also specially attractive served in a wine glass with an orange slice garnishing the rim.
Basic Sangria: A very simple, basic sangria recipe. While this sangria is delicious as is, this recipe intentionally leaves ample room for improvisation and additions, and should therefore be used as a springboard to create your own unique sangria recipes. The unaltered basic sangria recipe below, however would meet with the approval of strict sangría traditionalists.