Spanish Recipes ingredients
Don't get discouraged thinking that you will need many hard-to-find ingredients or special equipment to cook good Spanish food. Most of the recipes in this site require only common pots and pans and everyday staples already in your pantry.
Even when a special ingredient is called for, there is usually an acceptable substitute. I have often found myself cooking in a remote place where I could not find an specific ingredient or the ideal kitchen tool. That the food still turned out is less a testament to my resourcefulness than it is to the remarkable durability of Spanish recipes, most of which evolved over centuries in which home cooks needed to put food on the table with the materials at hand.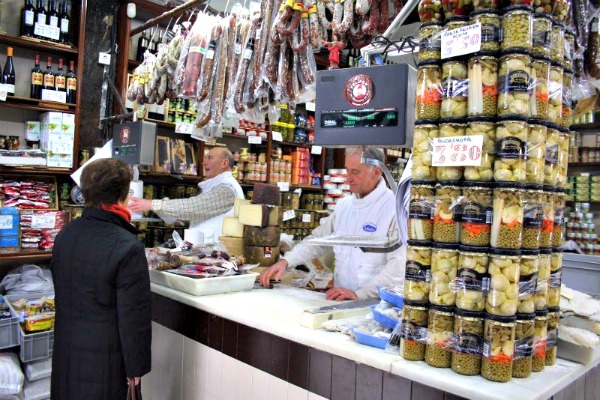 If I suggest you use a cazuela (terracotta casserole) and you don't have one, a cast-iron skillet of similar size will do the job. When a recipe calls for Spanish Rice, another short-grain rice - such as Arborio from Italy - is a fine substitute. Regular paprika can stand in for pimento, and prosciutto for jamon serrano.
In the typical Spanish kitchen you will find the following ingredients, which are now much easier to find worldwide:
| | |
| --- | --- |
| | Olive oil: Spain is not only the largest producer of olive oil in the world, it now boasts some of the world's finest oils. We have traveled across the country selecting the finest first cold pressed extra virgin olive oil. Like fine wine, each brand has its own distinct flavor. Unlike supermarket oils, these pressings have a complex vibrant taste that will change how you think about olive oils. |
| | |
| --- | --- |
| Pimenton (Spanish paprika) is a natural condiment, intense red in colour, with a strong flavour and aroma, which is obtained from grinding red peppers. Its origins date back to the introduction of the pepper to Spain following the conquering of Mexico. | |
| | |
| --- | --- |
| | Spanish Saffron: Saffron has always been one of the world's most precious products. Crocus sativus is the botanical name of a crocus that originally came from Asia Minor, where it has been cultivated since ancient times. The Moors brought with them the spice az-zafaran during their invasion of Spain over a thousand years ago, Today over 70% of the world's production is grown on the high Castilian plateau known as La Mancha. |
| | |
| --- | --- |
| Jamon: There is nothing more Spanish than jamón serrano. This country ham is a national treasure shared in Spain by all walks of life. Cured for at least a year, it has a much deeper flavor firmer texture than its closest relateive, Italian prosciutto. Serve as a 'Tapa' with cheese and olives, or in your favorite Spanish recipe | |
| | |
| --- | --- |
| | Chorizo: Every household in Spain has at least one or two of the hundreds of varieties of delicious chorizo sausages. The origins of this spicy sausage are quite old. There is documentation of the Roman praises of this product. The ingredients used to make it are lean pork, pork fat, salt, pepper, paprika, garlic. oregano and thyme. |
| | |
| --- | --- |
| Spanish Cheese: In slices, for spreading or in cubes. As a snack, for dessert, in salads or as part of a recipe. Cheese is delicious any way you try it, and it is always a part of any meal worth the name. Simple but delicious, devotees of this dairy product will find more than a hundred different varieties in Spain. It is one of the vital ingredients in Spanish cuisine. Come and discover it!  | |
You may be also interested in...