Patatas a la IMPORTANCIA
The potatoes in this dish gain "importance" when fried in a simple batter of flour and egg. The dish used to be common in many homes, especially in Madrid, and although many younger families have forgotten about it, patatas a la importancia is still a classic among the older crowd. It is a wonderful appetizer, but it can also be served as a small meal, especially for children. Although you can fry the potatoes, arrange them on a platter, top them with the hot sauce, and serve them right away, they taste a bit better if you heat the fried potatoes and the sauce together on the stove top or in the oven.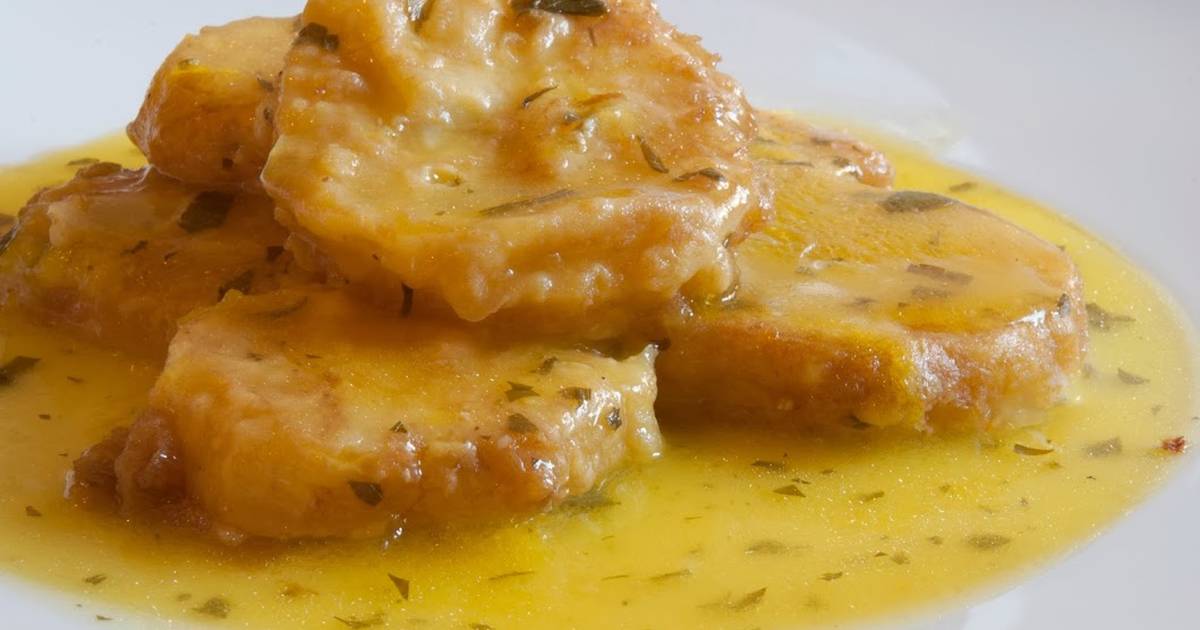 Ingredients
3 medium white boiling potatoes, about 1 ½ pounds total weight 
Salt 
3 tablespoons all-purpose flour 
2 eggs 
½ cup olive oil 
Preparation
In a large saucepan, combine the potatoes with water to cover and bring to a boil over medium-high heat. Decrease the heat to low and cook, uncovered, for about 20 minutes, until the potatoes are fork-tender. Drain and let cool completely.
Peel the potatoes and cut them crosswise into ½-inch-thick slices. Season the slices with salt. Spread the flour in a shallow dish. Coat the potato slices on both sides with the flour and shake off any excess. In a small bowl, beat the eggs until blended.
In a skillet, heat the olive oil over high heat. Working in batches, dip the potato slices into the beaten egg, allowing the excess to drip off, and arrange them in a single layer in the hot oil. Decrease the heat to medium and fry, turning once, for 1 minute on each side, or until golden. Transfer to paper towels to drain and pat the tops of the slices dry with additional paper towels. Repeat with the remaining potato slices.
Layer the potatoes in a cazuela, cover with the sauce, and quickly reheat over medium heat on the stove top. Or, layer the potatoes in a baking dish, cover with the sauce, and heat in a preheated 400 ° F oven for about 10 minutes, or until piping hot. Serve immediately directly from the dish.
You may be also interested in...
See Also
Spanish vegetable recipes: Cardoons, swiss chard, eggplants, zucchini, asparagus, and other vegetables, whether cooked alone or as part of a more elaborate presentation, are typically served as a first course in Spain, rather than as an accompaniment to a main course (a main-course accompaniment is usually roasted or fried potatoes, potato purée, or white rice). -
Castilla-Leon is the largest of the Spanish Autonomous Regions. It is comprised of nine provinces which share flavours and tastes but conserve their own traditions. Traditions of huge historical and artistic richness which are gastronomically reflected, together with Extremadura and Castilla la Mancha, in its nickname "España del Asado" (Spain of the Roast). Without a doubt, Castilla-Leon is best known for its roast suckling pig and lamb. 

Castilla-La Mancha recipes: Located almost in the centre of mainland Spain, Castilla la Mancha and its cuisine is a very appreciated discovery for the traveller. The cuisine of this region is comprised of a great variety of traditional, hearty yet simple dishes which are prepared using elementary ingredients such as bread, meat, vegetables and accompanied by a wide range of wine, sheep's cheese and desserts, transporting the diner back to the era of Don Quixote and his faithful Sancho.